Dr.Suzann Steadman
Dr. Suzann Steadman holds a doctorate degree in Clinical Psychology, and is a PA Certified School Psychologist. Licensed in Pennsylvania, Dr. Steadman has also received advanced training in behavioral analysis, conflict management, critical incident management, organizational leadership, cognitive-behavioral therapy techniques, treatment and evaluation of autism spectrum disorders, anxiety among high-achieving students, and the utilization of strength-based interventions. She provides a wide variety of psychotherapeutic and assessment services to patients in the Chester Springs office, as well as through school district or corporate contracts. In addition to consultation to local school districts, training clinicians and educators across Pennsylvania, and providing supervision to clinicians seeking licensure, Dr. Steadman is an adjunct faculty member for universities in the Philadelphia area.

Working in clinical patient care for over 20 years, she is committed to all age groups and all family dynamics, and takes the honor and responsibility of therapeutic relationships very seriously. Initially trained in the theories of psychoanalysis and cognitive-behavior, Dr. Steadman has also developed a humanistic and positive psychology focus, and built a practice based on the tenets of resilience, healthy communities, and strength-based interventions. She is focused on working with each individual to help them build upon their strengths and attain the personal growth they seek. With a wide experiential base, Dr. Steadman is able to call upon multiple tools in order to meet an individual's unique needs and work together to find peace, health, and happiness.

With dedication to entire lifespan development, training and experience with patient care from infancy to elderhood, and mindfulness of the beauty and uniqueness of each patient's life journey, Dr. Steadman fully commits to maintain a practice that will allow patients to have the option of the consistency of one provider even as needs change over many years. It is Dr. Steadman's unique intent to offer a person-centered service that makes it possible for a patient to be able to rely upon her commitment to care throughout the lifespan. Patients will be offered a commitment to ongoing care throughout childhood, adolescence, college years, adulthood, and through every other life change that may bring a desire for growth, change and personal connection.

Dr. Steadman grew up in the Midwest, but moved to the area 25 years ago. She lives with her family here in beautiful Chester County.
For scheduled video sessions: https://doxy.me/DrSuzannSteadman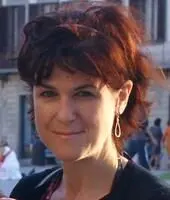 Nina Wall, MSS, LSW
Nina is a graduate of Bryn Mawr College's Graduate School of Social Work and Social Research. She brings 14 years of clinical experience with a primary focus on work with individuals with Autism Spectrum Disorder and other behavioral health challenges. Her practice interests have focused on clinical work with families of individuals with special needs and learning differences. Ms. Wall is a well-known public speaker and presenter on a variety of topics. She is also an adjunct faculty member at St. Joseph's University.


Barb Burleigh, MA, LPC
Barbra is a skilled, caring therapist providing thoughtfully paced counseling of adults, adolescents and families in a secure, nurturing environment utilizing her clinical training, education, and life experience. Her multi-modal/whole-person approach, tailored to each client's individual needs, situation, and culture, advances the well-being of individuals, families, and communities.
Barbra is an adjunct professor at Immaculata University in the Graduate Department of Clinical Mental Health Counseling. In addition, Barbra is a mother to five adolescent daughters and has both personal and professional experience navigating the complex world of social media, bullying, self-identity and self-worth as well the complex issues facing today's couples and modern families.
Jane Thompson, PsyD
Jane holds a Doctoral Degree and a Masters of Art Degree in Clinical Psychology. She has worked in both inpatient and outpatient drug and alcohol rehabilitation centers and has worked in private practice as well.
Jane performs Comprehensive Psychological Evaluations and neuropsychological testing for people of all ages, including testing for cognitive disorders, differential diagnosis, religious evaluations, and testing in order to diagnose neurocognitive disorders. Her focus in therapy is working with victims of physical and sexual abuse, personality disorders, mood, and anxiety disorders, body image, self-esteem, motivation, and resilience in athletes. Jane's goal is to build self-esteem, resilience, and authentic identity in children, adolescents, and adults in order to empower them and utilize their strengths to build a life that is meaningful. The human spirit has always inspired me, and my work in therapy is to build people up and help them to see what gifts they are to the world.
Jane is a public speaker and provides lectures, workshops, seminars, and psychoeducation on body image, self-esteem, the relationship between adolescent mothers and daughters, and the challenges of single parenting and co-parenting. Jane conducts workshops for organizations on the topics of human diversity and sexuality, ethics in the workplace, social media in the workplace, and utilizing exercise and nutrition to help veterans adjust to life after war. She also offers workshops on the diagnostic changes found in the Diagnostic Statistical Manual of Mental Disorders-Fifth Edition.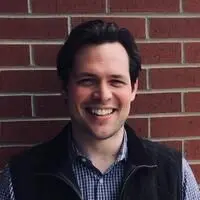 Anthony Yuschak, M.S.Ed.
Anthony is a pre-licensed clinical psychotherapist practicing under the supervision of Dr. Suzann Steadman, LPC at Chester Springs Clinical Associates in Downingtown, Pennsylvania. Anthony earned his graduate degree in mental health counseling from the University of Pennsylvania and has experience in a variety of treatment environments. Anthony employs a contemplative and experiential approach to psychotherapy, designed to help individuals, couples, and families understand and improve their moment-to-moment emotional experience. His approach is informed by a background in meditation and evolutionary psychology, as well as a commitment to total compassion and radical acceptance. Anthony's areas of clinical strength include depression, anxiety, relationship challenges, anger, addiction, spirituality, trauma, obsessive/compulsive behaviors, bipolar disorder, borderline personality disorder, employment challenges, and existential crises.
e-mail | [email protected]
website | anthonyyuschak.com
confidential phone | (484) 844-1414